Coastal Music Studios is proud to have a team of working music professionals who excel in teaching and coaching our students.
---
Pam Allen | Piano & Voice Instructor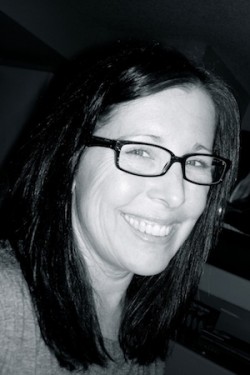 An educator at heart, Miss Pam is our lead instructor here at Coastal Music Studios. With a Bachelors in Music Education and over 30 years experience teaching music, you'll be hard-pressed to find a better music teacher.
Along with 15+ years of professional touring experience, Pam is also a published songwriter, accomplished classical pianist, orchestral & choral conductor, arranger, recording artist, humanitarian and Mom to 5 kids.
As owner of Coastal Music Studios, Pam now has the opportunity to pour all of her passions into one beautiful endeavor. Combining her love for music and teaching and people into one space is beyond fulfilling…it's a a dream come true.
Andy Allen | Vocal Coach & Event Production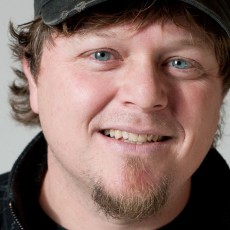 Andy toured extensively as an Indie Recording Artist and Songwriter for more than 18 years. He recorded 3 albums, traveled internationally, worked as a producer, studio-session singer, in Artist Development, Performance Coaching and serves as a World Vision Artist Associate. While Andy has spent most of his career as a performing artist, his work has increasingly led towards building into other artists and musicians.
Starting Coastal Music Studios with his wife, Pam, has been the perfect opportunity to help inspire the next generation of musicians and creatives. Andy continues to record, travel and perform in addition to running Coastal Music Studios.
---
Liz Buss | Piano Instructor
It's impressive when someone is not only great at their craft, but also a fantastic educator…so get ready to be impressed with Miss Liz!
Liz studied Piano Performance and Music Therapy while getting her BA in Music Education from Arizona State University. She's been playing piano for 20 years and teaching for the past five.
Not only is Liz an award-winning pianist, she also plays the Oboe, Clarinet and Saxophone. In high school she became a Drum Major and led the Marching Band to State…yeah, she's got cool trophies and stuff.
Performance has also been a key part of Liz's journey. She's played for and accompanied a host of performing choirs, ensembles, student showcases and musicals like Fiddler On The Roof, You're a Good Man Charlie Brown, and The Sound of Music.
Liz is a kind, patient and incredibly proficient educator. We're fortunate to have her on our team and confident you'll love taking lessons with her.
---
Greg Schmitt | Guitar, Bass & Ukulele Instructor
Sometimes you meet someone and you just have to take some time and get to know them…that's how we feel about our very own Mr. Greg…or Schmitty as we affectionately refer to him.
Greg is a dedicated and educated pro. Fluent on the guitar from Classical to Jazz to Punk to Metal to Indie-Rock to Funk. Not to mention he's kind of a music theory nerd. It's just downright impressive.
He's been playing guitar for 19 years and holds a BA of Music & Mathematics from UC Santa Barbara…so yeah…he's like crazy-smart and stuff.
His performance experience spans years of playing solo shows and in Jazz Combos to Afro-Brazilian & Middle Eastern Ensembles and rockin' out in a Punk Band.
Students love Mr. Greg's paced and patient approach to teaching and sharing a laid-back laugh about the quirkiness of life. If you're thinking about learning to play guitar, you'll love taking lessons with Mr. Greg!
---
David Reihm | Guitar, Drums & Ukulele Instructor
You ever meet one of those people who is just so ridiculously talented that it just doesn't seem fair to the rest of us mere mortal types? Yeah, that's Mr. David.
David plays guitar, drums, bass, piano, ukulele, sings and to top it off is a recording engineer….so there's that! We haven't asked…but he could probably play the spoons and juice-harp if given the chance.
He started playing guitar at age 11, drums at 13 and then recording/producing at 14. He holds an Audio Engineering degree though the Recording Connection Audio Institute and has been involved as an artist with 6 different groups/solo-acts releasing 15 projects between them all.
Oh…and he's performed all over SoCal. You know, places like The House of Blues, Soma, Epicenter, Chain Reaction & The Jumping Turtle to name a few. He's also got range stylistically…from Indie-Rock & Pop to Church/Worship to Electronic/House & Experimental.
And if all that doesn't get your "wow-meter' rockin'….he's also a super awesome guy and an incredible teacher. We're stoked he's chosen to be a part of our Coastal Music Team and hope you get the chance to study with such a talented artist.
---
Kieran Allen | Guitar, Bass & Ukulele Instructor
Definitely one of the most genuine and kind people you will ever meet…not to mention über-talented and creative…we are stoked that Kieran is teaching here at Coastal Music Studios.
Kieran has been playing guitar for 16 years and teaching professionally over the past five. He studied guitar and music theory at Arizona Conservatory for Arts and holds a Degree & Certificate in Guitar Performance from Musicians Institute in Hollywood, CA.
A master of guitar technique and tone, Kieran plays both electric and acoustic guitar with incredible skill. He's toured extensively with several bands and artists over the last 7 years so he has a great grasp on teaching performance beyond the practice room.
---
Gigi Coddington | Voice & Acting Instructor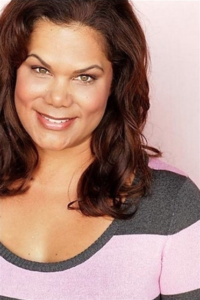 An accomplised singer and actor, Miss Gigi has been coaching aspiring young singers and actors for the past 10 years.
A graduate of Carnegie Mellon University School of Drama in New York with a Musical Theatre emphasis, she has also studied at The Groundlings Improv and Virginia Governor's School of the Arts…bringing a wealth of knowledge to inspire her students.
Gigi has performed in touring and local productions from New York to LA & across San Diego's theatre community. You'll be hard pressed to find a gap in her knowledge of musical theatre.
She has a distinct passion to help her students discover and develop their vocal prowess and self-confidence as performers. You can't help but be encouraged when spending time with Miss Gigi and her larger-than-life personality.
We're thrilled to have someone so enthusiastic and full of passion building into the voices of our Coastal Music Students!
---
Hilary Osterberg | Voice Instructor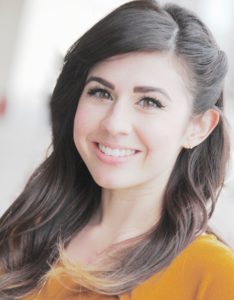 Miss Hilary grew up in a musical home…playing the piano handed down from her Grandmother as a young child…and stealing her dad's guitar in Jr-High to learn how to play and read chord charts and lead sheets…then singing in choirs, musical theatre and performing groups throughout the high-school and college years.
She was a Vocal Performance major at Northern Arizona University and toured internationally before making her way to California to pursue a career in music.
Hilary currently performs regularly as a Worship Leader in venues all over SoCal and as a touring member of the Mike Clark Band. She also sings and performs in a Django/Gypsy Jazz Ensemble called the Blood Moon Gypsies.
So…all her incredible qualifications aside…we love having Miss Hilary on the Coastal Music Team because she adores her students and is all about helping them find their voice and grow in their confidence as vocalists and performers.
---
Zach O'Brien | Piano Instructor
We love it when great things come together. So we couldn't be happier to have Zach on our team. He's a great musician…a great teacher…and a great guy!
Zach has been playing piano for 20 years. By the time he was 10, he was seriously competing in classical piano competitions. In his early 20's he even played a gig where Taylor Swift was in rocking out in the front row…pretty cool.
Zach studied Math, Economics and Music Composition with a Piano Emphasis in both jazz and classical piano at Belmont University in Nashville, TN and at Oxford University in England. He's like…totally smart and an awesome musician!
A consumate pro, Zach is proficient in Pop, Classical, Hip Hop, R & B, Folk and Modern Church musical styles. If it has keys…he can play it. He performs regularly with several different musical groups and is also a recording studio session player.
With a special gift for communicating his love for music, we can't wait for you to have the chance to take piano lessons with our amazing Mr. Zach!
---
Blake La Grange | Guitar, Bass & Drums Sub
Mr. Blake is a Grammy Winning musician, audio engineer, producer, instructor and songwriter. He has over 15 years experience playing guitar, drums, piano and bass. He's worked with many artists including Katy Perry, P.O.D., Switchfoot, Kanye West, members of Chicago and Cheap Trick and done some work for Disney.
Blake has been teaching professionally since 2009. He focuses on teaching foundational & practical skills while specializing in building an understanding of playing with other musicians.
We're quite impressed with Blake's accolades and talent…but even more so because he's just an all-around great guy. We're fortunate Blake has chosen to teach at Coastal Music Studios…our students are lucky to have someone this gifted building into them.
NOTE | Our team of music professionals are not just highly qualified musicians and educators, we vet every instructor and run extensive criminal history and background checks on everyone working in our studio.
Your child's safety is our #1 priority!